PRESS RELEASE
Martin Karlsen, the ISHAVSMUSEET AARVAK's ambassador in Halifax, Nova Scotia brings flowers and thanks to our new friends at the CANADIAN MUSEUM OF IMMIGRATION AT PIER 21, Halifax , Marie Chapman, CEO, Carrie-Ann Smith, Chief of Audience Engagement, Martin Karlsen and Fiona Valverde, Director, Marketing, Communications and Development.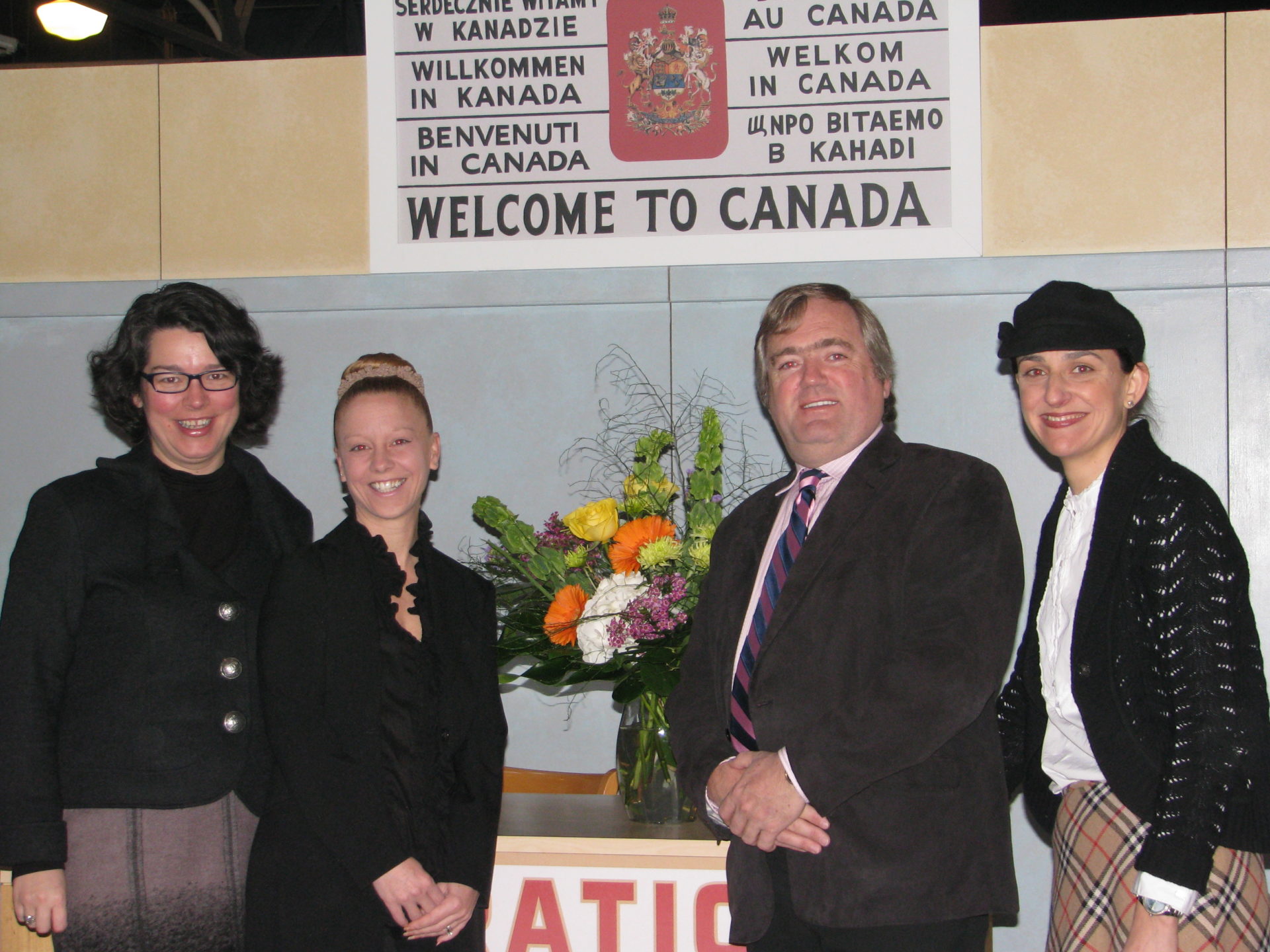 The CANADIAN MUSEUM OF IMMIGRATION AT PIER 21 collects, shares and pays tribute to the Canadian immigration story.
Active museum member, sent on behalf of ISHAVSMUSEET AARVAK, Else Karlsen recently visited the CANADIAN MUSEUM OF IMMIGRATION AT PIER 21 in Halifax, Nova Scotia to discuss how each museum could begin sharing resources and collecting materials to enhance both collections.
Soon www.pier21.ca will feature a call for contributions from Norwegian-Canadians with a connection to the villages Brandal and Hareid, neighbouring areas and all of Norway as well as stories and images from Norwegian-Canadians with a connection seafaring or seal hunting industries in Canada.
As we know there has been a long and strong connection in the areas of seal hunting and seafaring between Norway and Newfoundland, which neighbours Nova Scotia. Norwegians settled on Canada's east coast and multiple Norwegian companies established themselves in the seal, whale, and fishing trades.
We at ISHAVSMUSEET AARVAK www.ishavsmuseet.no are very pleased and proud to include The CANADIAN MUSEUM OF IMMIGRATION AT PIER 21, Halifax in our museum network. There has been and will continue to be a strong connection between Canada and our region here on the west coast of Norway. We are happy that both parts wish to develop this relationship.
For ISHAVSMUSEET AARVAK it is extremely important to have this opportunity to study the seal hunting history specifically, since we know how important this has been for our two countries. Also important is the fact that many Norwegians settled in Canada. Now we have the source to help us find out more about all those people and to share our common history on both sides of the Atlantic.
Our polar and artic network now consists of Canadian Museum of Immigration at Pier 21, Frammuseet www.frammuseum.no and Ishavsmuseet Aarvak. We look forward to announcing who will be the next museums to join us. Together we are stronger, together we develope, and together we will share all our knowledge and documentation with everyone who visits our websites and our museums.